Foothill Farm Alliance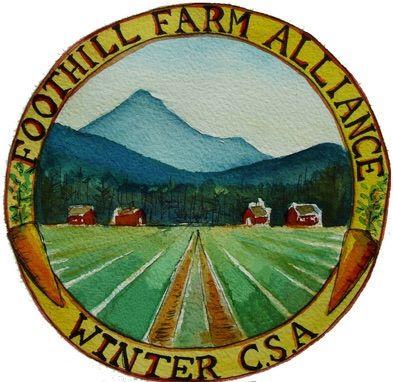 Products available: We are a winter cooperative CSA, with 7 pickups November-February at 4 pickup locations throughout the valley. We do bi-weekly shares of winter produce including arugula, leeks, potatoes, winter squash, turnips, carrots, beets, garlic, onions, bok choi, kale, sweet potatoes, and more. Read more and sign up online or email with questions.
Growing practices: The farms in the alliance are certified organic.
Winter CSA: The winter share is an opportunity to eat locally this winter. Seven times between the end of October and late January, the Alliance will thoughtfully build a box of vegetables for the members. Members will come to one of four meeting points, visit with the farmers and other members, and pick up their winter produce which might include: arugula, leeks, potatoes, winter squash, turnips, carrots, beets, garlic, onions, bok choi, kale, sweet potatoes, and more. Sign Up: www.thefoothillfarmalliance.com/winter-csa.html
Farms involved: