Fly Away Farm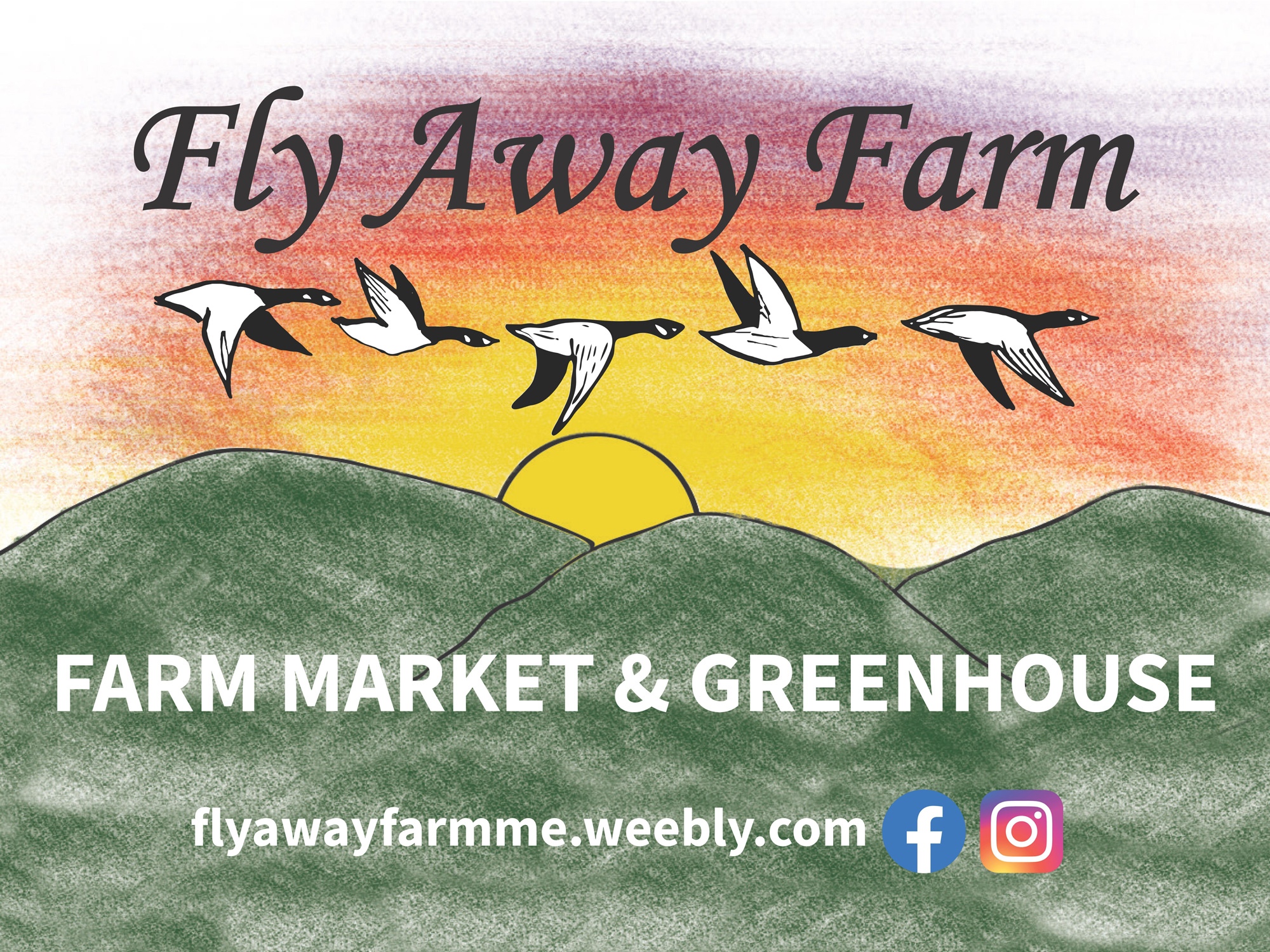 Products available: Seedlings, fruits, vegetables, maple syrup, meats, eggs, wood-fired sourdough bread, baked goods, and crafts.
Where to buy: CSA, Our farm stand at 993 Main St. Lovell, ME, is open Saturdays 10am-1pm, year-round. Our plant stand is open daily 10am – 6pm beginning May 18th. Lovell Farmers' Market, Center Lovell Market
Growing practices: We are a small off grid homestead using non-certified organic, permaculture, and biodynamic planting practices deep in the woods of western Maine. Our animals are forest and field raised.
CSA: Pick ups in Lovell, ME; limited availability. Sign Up: Please contact us for more details by phone or email.
142 S. Barbour Road, Stow, ME
Jenn & Justin Ward
(207) 446-7352
flyawayfarmmaine@gmail.com
https://flyawayfarmme.weebly.com/
Products
Apples
Beef
Berries
Chicken
Christmas Trees
Crafts
Cucumbers
Cut Flowers
Eggs
Garlic
Gifts
Greens
Herbs
Honey
Maple Syrup
Mushrooms
Onions
Peppers
Pork
Potatoes
Root Vegetables
Seedlings
Sourdough Bread
Squash
Tomatoes
Wreaths
Some products may be seasonal. Contact for more information.