White Gates Farm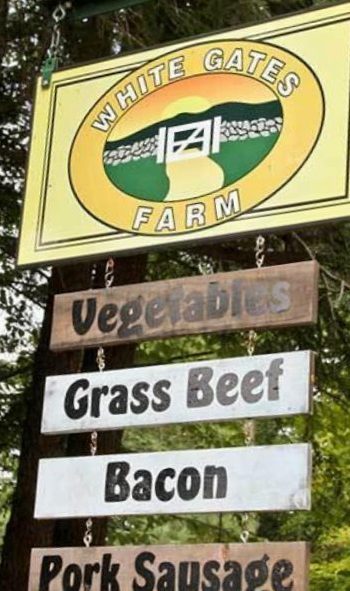 Products available: Meats: Chicken (whole and parted), beef cuts, pork cuts, sides of beef, half and whole pigs, limited produce, cut flowers, garlic products, maple syrup, and honey.
Where to buy: CSA, Farmstand open year-round/24 hours/self-serve. Farmers' market - Tamworth Farmers' Market.
Growing practices: Non-certified organic growing practices. Animals are pasture raised.

Gift Card CSA Market Share- Purchase a gift card and for every $100, get 5 dollars off, plus an additional $10 bonus for purchasing the share prior to May 1. Discounted cards only available through June 15. Cards can be used for any purchase of meats, vegetables, or cut flowers.
2153 Cleveland Hill Road, Tamworth, NH
Hank & Heather Letarte
(603) 662-7538
(603) 662-7556
whitegatesfarm@gmail.com
https://whitegates-farm.com/