A New Day Farm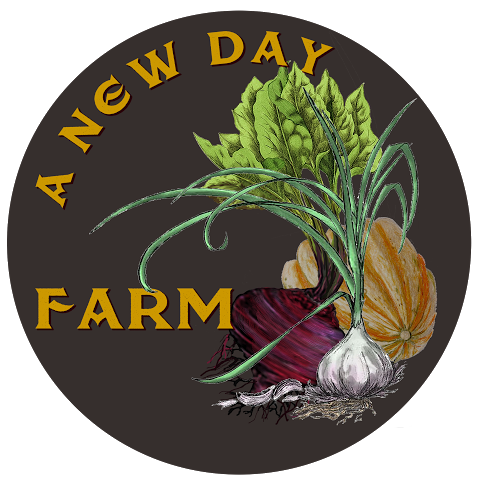 A born and raised Mount Washington Valley native, Jennie Blair moved back to her family home in 2013 after over a decade away, built her pottery studio and started a small vegetable farm on her families land. A New Day Farm began in 2016, offering organically grown vegetables. Jennie manages the Tasker Hill Community Garden and is a board member of MWVEG, where she shares a passion for having her hands in the dirt, growing nourishing food and being involved in promoting the local food needs of this beautiful valley.
Products available: Offering seedlings in the spring and vegetables all summer and fall, some winter offerings as well.
Where to buy: CSA
Growing practices: Low-till, non-certified organic.

CSA: Offering a 16-week summer CSA running from early June through September, a 6 week Fall CSA, and 2 bulk shares in November and December. Pick up on Thursdays at the farm in Conway or at a North Conway Location on Thursdays. Sign up: Contact Jennie by email or phone.
397 Tasker Hill Road, Conway, NH
Products
Cucumbers
Garlic
Greens
Herbs
Onions
Peppers
Potatoes
Root Vegetables
Seedlings
Squash
Tomatoes

Some products may be seasonal. Contact for more information.